Waterproof Testing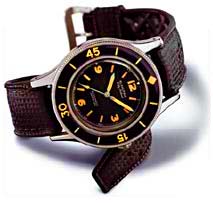 Our testing process includes safe ways of testing the ability of your watch to withstand humidity, atmospheric conditions, and water pressure.
Activities such as scuba diving obviously require a high level of water pressure tolerance. However, everyday activities such as washing your hands, or showering with a watch on, require a degree of water pressure tolerance. We can help you determine what activities are safe for your watch.
We can determine the amount of water pressure that a watch can withstand. This can tell the owner of a valuable watch much about how to care for it.
Using Air Pressure to Simulate Water Pressure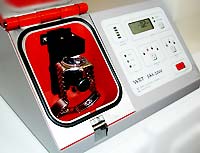 Instead of submerging a valuable watch in water–which may damage it–the WRT SM-200 measures a watch's resistance to air pressure.
The watch is sealed into an artificial pressure chamber–ranging from .5 to 5 bars of pressure. Then we monitor the air pressure inside the chamber to determine if–and how quickly–it drops.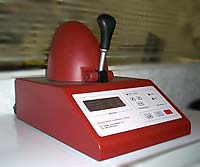 We also employ the Sigma Electronic SM-8850 Water Resistance Tester to gather data. Through careful analysis of the results, we can determine how much water pressure your watch can withstand.
Don't worry, the testing cannot damage your watch. The device has fault-tolerant sensors that prevent harm to any watch. It prevents the air pressure from damaging your watch.
Sometimes the test determines that your watch is not as waterproof as it is supposed to be. Often, slight damage or misalignment of the casing of a watch undermines its waterproofing. We can pinpoint the problem and fix it, so your watch will be safe for all your activities.
Finding the Leak
Our leak testing equipment determines where the watch is leaking. First, the watch is pumped full of air, then put into water. Then, bubbles escape from the air inside of the watch, which gives away the location of the watch leak. It might be in the crown, the crystal, or the back, and this is how we can tell what part of the watch has sprung a leak. We can then make the necessary repair.