Case Polishing and Refinishing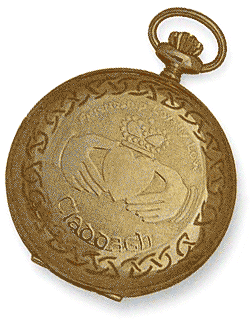 Make an old watch look brand new with our polishing system
Does your watch look dull and beaten up?
Watches, especially antiques, might just need a good polish to bring them back to life. We can make your antique watch look like new, restoring not only its beauty, but its value too.
We use a variety of methods to polish all the metal parts of your watch. Often times, an antique watch simply needs some hand cleaning. We use special ointments tailored to the needs of different metals to achieve a beautiful sheen on the case of a watch.
We also use ultrasonic techniques which remove microscopic debris and surface corrosion.
Removing Scratches and Blemishes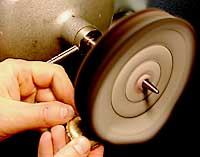 Sometimes damage, rather than dirt, is the problem. Watches tend to undergo much wear and tear during daily use. Their surfaces take a beating over time, resulting in scratches and other surface problems. Dirt hides in the small grooves and makes a watch look dull and old.
We apply expert, careful buffing techniques to the watch case. We can minimize and even remove the scratches that cover the surface of your watch, restoring it to mint condition.
Steam Cleaning Intricate Watch Bands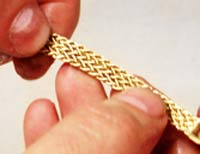 Watch bands present a different challenge, because their intricate chainmail surfaces are difficult to clean thoroughly by hand. We apply special solutions to these intricate surfaces and use steam pressure to clean them.
Resurfacing
The refinishing process involves putting a new surface on the old metal on the watch. Metallic surfaces vary in sheen from glossy to matte - this is part of the design of a beautiful watch - and we can restore the surface of your watch to its original sheen. Your watch surface will thus have a consistent luster. This attention to detail will make your watch even more beautiful.