Timekeeping Accuracy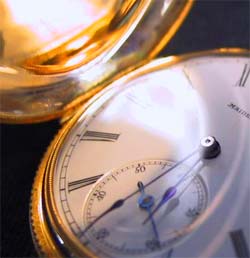 Sometimes your watch will lose precious seconds over the course of the day.
The hallmark of a great watch is accuracy. A measure of accuracy is a measure of value and usefulness.
How accurate is your watch?
There is a tiny wheel inside every watch that acts just the same as a pendulum on a grandfather clock. Every oscillation back and forth should take exactly one second. But if the wheel mechanism is off by a just a matter of a few degrees, the watch timekeeping accuracy of a watch will suffer.
We can measure this inaccuracy of any watch, mechanical or quartz, to within 2-3 seconds per 24 hours. Our experts can correct minute inaccuracies in timekeeping.
Watch makers can even build the moon phases, the leap year cycle, and all kinds of other features into their watches. These cycles can become faulty over time, but we can fix that.
Mechanical Watch Testing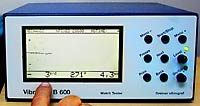 We use a variety of equipment to test the accuracy of mechanical watches. The Vibrograph B600 is a precision device that measures the number of degrees that your timekeeping device is out of alignment. This device can measure the loss of even 2-3 seconds per 24 hours.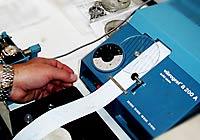 Another device used for the same purpose, the Vibrograph B200, measures the same things as the B600, and makes a print-out of the results. It tests how well your watch keeps time. This machine measures accuracy to within 1-10 seconds every 24 hours.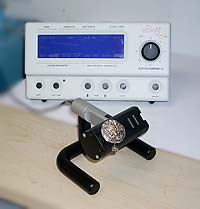 The Vitschi Watch Expert III also measure the accuracy of mechanical watches
On the display, the machine shows how many seconds the watch loses over a day, as well as the number of degrees that it oscillates back and forth. The oscillation should be as close to 360 degrees as possible.
Quartz Watch Testing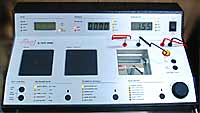 Our Quartz watch tester does the same thing as the other devices and more. Quartz watches run on batteries, and these batteries run out over time. Our equipment can test the timekeeping accuracy of your quartz watch as well as the remaining battery power. Our device measures different circuit currents flowing through your watch. By doing this, we not only test the remaining strength of the battery in the watch, but we can also determine if there are faulty circuits inside of the watch.