Watch Part Making
Watches are extraordinarily intricate devices, and watchmaking is one of the most challenging engineering disciplines. Most high-grade watches are designed from the ground up - no two models are the same inside.
Many of the tiny watch parts are designed and manufactured uniquely for each model. As new models are created, old ones become obsolete. So do their replacement parts.
What happens when your old watch needs a new part?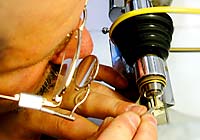 We always use high-grade parts from the manufacturer. Sometimes the part you need is impossible to find from any source, especially when the watch is very old.
We can make new parts for old watches. Using precision equipment, we can match the intricate specifications of an old watch part with a brand new one. With this capability we can get an old watch functioning again.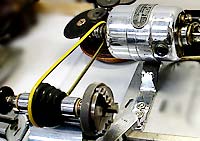 The gears, pins, and other parts of watches can be extremely small. Our precision capabilities are up to the task.
Not only can we build replacement parts, but we can adjust existing parts to make a repair. Maybe you have a watch case back that is too big for the watch casing. We can shave it down so that the two parts can fit perfectly together.
Solutions for Every Timepiece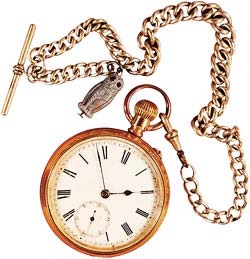 We offer repair and replacement solutions for all watch parts:
• the movement top plate
• the movement bottom plate
• the keyless works
• the motion works
• the balance assembly
• the escapement
• the mainspring and barrel